4 Ways to Test Your Startup Idea
and ensure customers really WANT
it
After five seasons of Dragons' Den my heart was broken. It pained me to reject so many great entrepreneurs, all for the same reason – lack of market validation.
Market validation
(testing your idea)
is one of the most critical keys to entrepreneurial success. It
involves a series of customer interviews with people
who have the problem you are trying to solve
, and take
s
place
before
you've made a significant investment in your product/
service/solution
.
Here are 4 ways to start validating your market:
CREATE A LANDING PAGE
Create a version of a website for your solution (even before it is built) and focus on why it is the best (10x faster, better, cheaper, etc.). Put a call to action at the bottom allowing for interested parties to learn more if they submit an email. See how many
respond
. And use them for feedback later on.


ATTEND A TRADESHOW

Attend an industry trade show to not only test your idea with potential customers but also with others in the industry, who may not be competitors but may have vital insights to share.
BUILD A MINIMUM VIABLE PRODUCT
An MVP is "the simplest form of your idea that you can actually sell as a product
.
"
Use your MVP
to test and market early in the development process so that any tweaks or changes are in response to real feedback from the target audience
.  
DETERMINE EXISTING ALTERNATIVES
If the pro
blem your venture solves is truly a NEED rather than a WANT, early adopters are already addressing the problem, but they're not happy with their solution. By looking not at direct competitors, but instead at existing alternate solutions, you'll confirm that the problem is so bad, and existing alternatives are so unsatisfactory, that early adopters will pay for an exponentially better solution.  
Once you've validated the demand for your solution, and proven that there is market for it, you can move forward and start building your company. But remember, market validation never really
ends. Customer feedback will always make your solution better!
Entrepreneurs value flexibility
5x
more than the potential to make money?
Entrepreneurs want to be their own boss – working as hard as they can for themselves. They value the
ability to
work when and where they want,
and
to spend more time with family and friends.
Entrepreneurs
also f
eel that making a positive impact in their communities and
on the
environment is of paramount importance, calling this motivation very fulfilling. When you focus on your own goals
,
coupled with ensuring that your customers' needs are always being met, the money will come
.
Resources:
www.forbes.com

,

www.godaddy.com
10 Great Startup Ideas for 2021


Many people have always wanted to start their own business

but have been too fearful. Most say they are scared of failure or they are unsure what to do first. The answer is to start slowly. Start by investigating, and validating, an idea. Or rather, a problem that needs to be solved

...

C

ontinue readin

g

Q:

What's the best way to go to market (launch a product)? ...Amanda G.
A: Only launch after you have worked with customers to create your product. In the 21

st

 century, we start with the customer, not the product.  When you build a product first, then launch, you are setting yourself up for failure.  That's why so many products fail on Shark Tank and Dragons' Den.  The founders focused on a product first, not the customer they serve and the problem these customers have. 

 




So, assuming you have followed the Lean Startup methodology and started with the customer first, by the time you "launch" you will have conducted customer interviews to test/validate your idea. And you'll have hundreds of positive comments and potential early adopters that are aware of your product.  Once you have those first users, I recommend you work with them to leverage their social networks and allow them to "invite a friend".  Find out where they "hang out" online and promote your products there. The Cost of Customer Acquisition goes down dramatically when you are able to leverage this social selling strategy to launch. 
DSO (

Dee Silkie Outerwear

)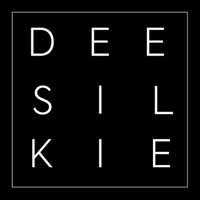 This young designer used her skills to create something unique and memorable. Each one of her coats tells its own story. The Money Coat is stuffed with over $2000 cash! The funds were crowd sourced and the goal is to raise awareness for designers who have most of their money wrapped up in inventory, making it difficult to manage cash flow and build their business.
Through DSO, Dee Silkie creates coats that are stylish, unique, and spark conversations about important topics such as sustainability (but with a twist). Her biggest success to date has been The Money Coat which garnered over 6.5 million views on TikTok, was featured on BlogTO, Global News, and numerous other news networks. Her biggest challenge is building awareness for her brand as a newcomer to the fashion world.
Dee is currently working on a ready-to-wear collection for 2021 and says that 100 Steps 2 Startup helps her figure out what to do next and gives her "real life experience on how to get there".
Find Dee on TikTok @deesilkie and Instagram @deesilkie
To learn more visit: deesilkie.com
Do you dream of becoming your own boss? Of doing something you're passionate about? Of having enough flexibility to work when and where you want?  Starting your own business, either full-time or as a side hustle, requires commitment. But it is also the most rewarding job you'll find anywhere. So take the leap, if you haven't already, and start today.
100 Steps 2 Startup follows a
proven
process and will lead you, step by step, to success.

Questions? Email me at
Shari@100Steps2Startup.co

m
You subscribed to received updates. If you no longer wish to be notified,

unsubscribe here

.
100 Steps 2 Startup Inc., 137 Bentworth Avenue, Toronto, Ontario M6A 1P6, Canada